RoboMozart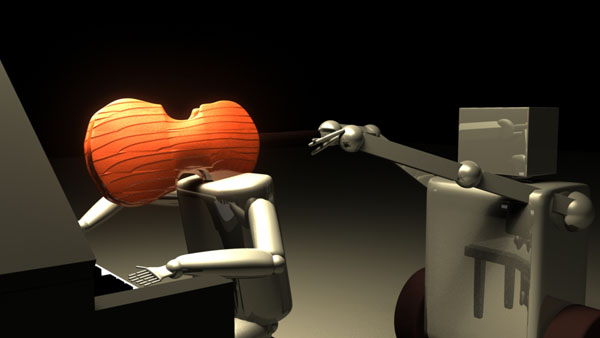 This is a group project with Eric, WooSuk, and Hannes for creating a short animation in Autodesk Maya.
Two robots, one with a high-tech looking metallic body while the other is a worn out robot. The high-tech robot trying to impress the other robot with his piano skills, but soon the worn out robot found out that the piano playing is fake.. Watch the battle of the two robots!


Thanks for watching! Hope you enjoy this short animation clip!